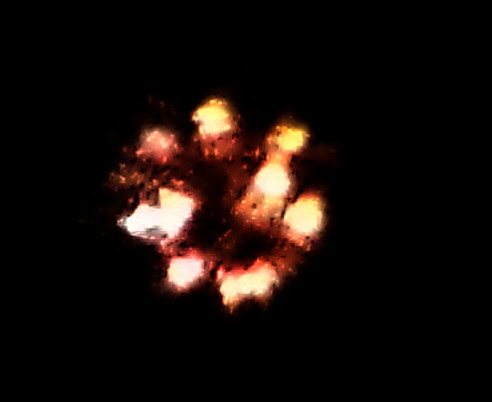 Exotic Technology Witnessed (a casual paper) by Clifford E Carnicom Mar 18 2016 Map of Witnessed Light-Energy Sources Sonoran...
Read more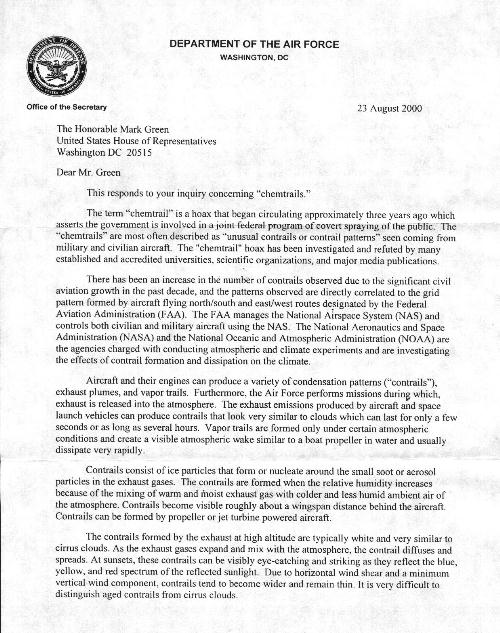 This article is a copy of a letter from Michael K. Gibson, Lt. Col., United States Air Force in response to to US Rep. Mark Green's inquiry into aerosols, a.k.a. 'chemtrails'. The letter states makes incorrect statements regarding the existence of aerosol programs, as well as stating that the lines seen emanating from aircraft are normal 'contrails'.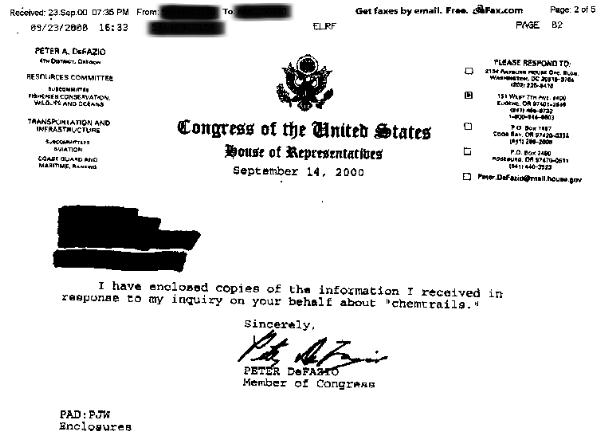 This paper is the actual letter sent from USAF Lt. Colonel Gibson to Representative Fazio regarding the USAF's official explanation of what aerosols really are. Lt. Col. Gibson sends a canned reply to an inquiry from Rep. Fazio explaining that aerosols are really condensation (contrails) that are harmless and normal, and that that aerosols are a hoax despite growing evidence of their existence.