EPA REFUSES
TO IDENTIFY SAMPLE
The following letter dated June 28 2000 has been received through the office of
Carol M. Browner, Administrator of the United States Environmental Protection Agency.
The office of Carol M. Browner by inaction to previous requests refuses to identify the ground sample
which has been sent to her via certified mail, and refuses to conduct an investigation on this matter.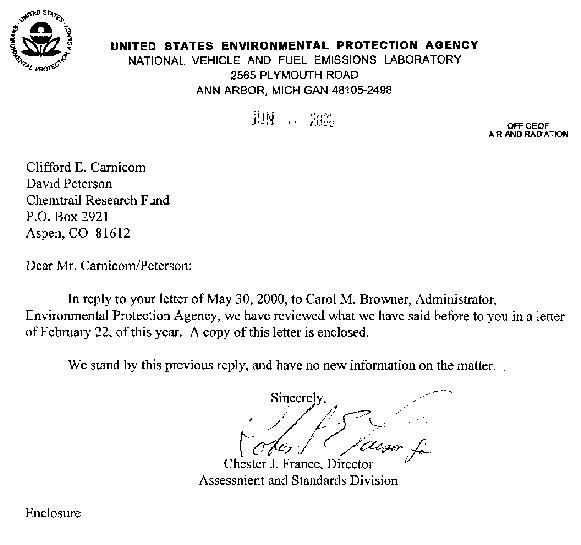 Let this (in)action be a part of the public record.
Clifford E Carnicom
July 27 2000