SATELLITE IMAGE;
WEST COAST, US
April, 2000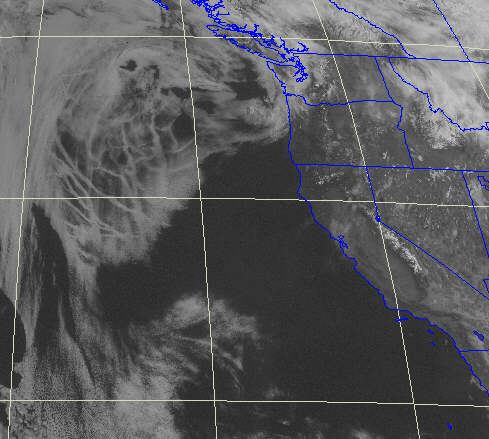 (Satellite image above submitted by observant users of the message board)
AND
The Jetstream for the Same Period: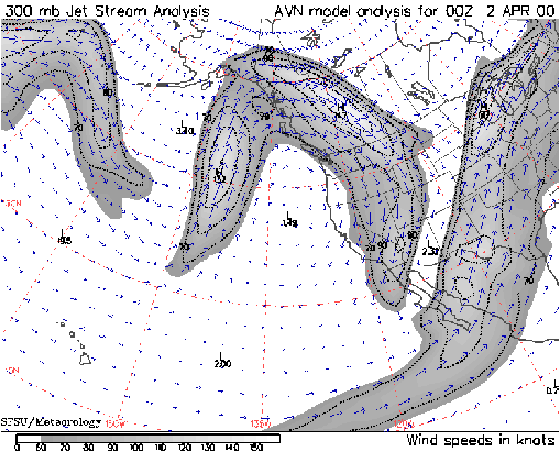 Comments noted by a user of the message board that made the jetstream information above available:
"Talk about a "back door " delivery. Due to a dominant high pressure cell, this material is being swept NE to hit the coastal BS/Washington area and follows clockwise flow back into California. Very systematically done."
APRIL 26 2000
OREGON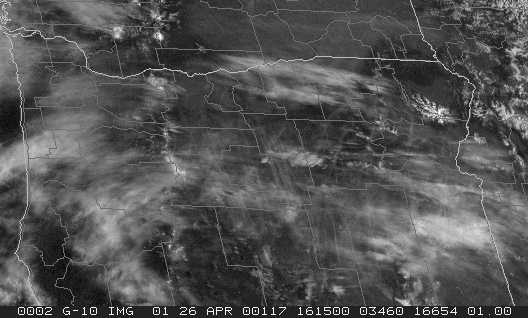 The above image was forwarded to www.carnicom.com by an astute observer. This satellite photograph shows extensive and systematic grid spraying activity over the state of Oregon on April 26 2000.