CELESTIAL CONSIDERATIONS
Clifford E Carnicom
Initiated June 2002
This page will exist to assemble information related to planetary and celestial considerations that demonstrate the potential for linkage to the aerosol operations. All previous studies on www.carnicom.com related to the aerosol operations remain intact as presented and the intent of the current discussions does not alter the previous findings in any way. This work may develop as a segregation of this web site. This page is by intention of an investigative nature and is offered as an avenue of research only at this stage. The spirit of truthful and critical inquiry is to remain, and this will project itself into the topics that are to be considered under this page.
ORBITAL CONDITIONS AND ORBITAL ELEMENTS:
A PROPOSED ORBIT AND SEARCH LOCATION 
THE MAGNETOSPHERE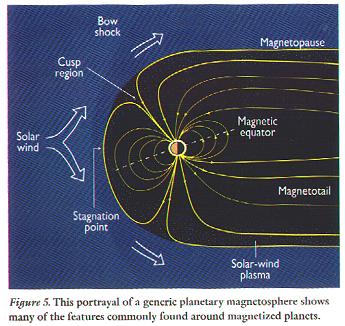 From The New Solar System,
(a well-illustrated astronomical text by Sky Publishing, 2001)
NASA : What Is The Magnetosphere?
The Interplanetary Magnetic Field
spaceweather.com
Location of Maximum Ionization by Cosmic Rays
American Institute of Physics Handbook
Solar Radio Flux Progression
NOAA
Earthquake Findings
National Earthquake Information Center
Jeff Rense Interview
Electromagnetic Aspects of the Aerosol Operations
Transcript Version
Audio Version (cannot find on web anywhere…)
(http://playlist.yahoo.com/makeplaylist.dll?id=1001922&segment=69385)
Nov 27 2001
www.rense.com
2003 : No Factual Basis Established
Orion Coordinates : No Factual Basis Established
IRAS 1983 : No Factual Basis Established
A Biography of Robert Harrington
US Naval Observatory
Note: No basis for the skepticism expressed in the statement,
"Late in his career Bob seemed quite skeptical of such an object, however."
has been identified by this researcher as of this date. Information
available at this point indicates to the contrary. (071802)
The Location of Planet X
Robert Harrington, US Naval Observatory , Oct 1988
NASA Astrophysics Data System
The Search for Planet X
Robert Harrington, US Naval Observatory, Oct 1991
NASA Astrophysics Data System
Video Interview with Robert Harrington-Sitchin
US Naval Observatory
Real Player format
Made Available by Jason Martell
www.xfacts.com
Alex Merklinger Interview
June 18 2002
(dead link: http://playlist.yahoo.com/makeplaylist.asp?id=1051317&location=sc5)
Real Player format
www.mysteriesofthemind.com
(Internet Explorer recommended)
James McCanney – Plasma Discharge Comet Model
www.jmccanneyscience.com
CNN : Earth Gravity Field Change Occurring