WORLD NET DAILY :
REAL MEDIA REPORTS
SUGGESTION: FOR REAL VIDEO SEGMENTS,
CONSIDER SETTING VIEW OPTIONS IN REAL PLAYER
TO DOUBLE SIZE.
DIANE HARVEY ESSAYS – AUDIO (I)
as read by the author
The People's Republic of Information
The Meaning of Labor
Jul 17 2001
OHIO NATIONAL PROTEST – AUDIO (I)
OHIO NATIONAL PROTEST – AUDIO (II)
Jun 23 2001
PARTICULATES VISIBLE
VIDEO DEC 22 2000
SANTA FE NM
Dec 22 2000
Full credit for the methods and observations recorded on this video are extended to a member of the message board by the name of "Lookinup", as well as to several other members that have substantiated the efforts made to identify particulate matter now readily visible in our skies. Additional information on this page will be forthcoming as time and circumstances permit, but the significance of the evidence available warrants the immediate release of this video. The evidence provided by this video further substantiates those demands which now exist for a formal investigation into drastic atmospheric changes which, by all evidence available, are a direct result of aircraft aerosol operations imposed without citizen consent.
Clifford E Carnicom
PARTICULATES VISIBLE
VIDEO – (no audio)
SANTA FE NM
Jan 03 2001
---

JULY 17 2001:
THE FOLLOWING MEDIA FILES
ARE TEMPORARILY UNAVAILABLE
THEY WILL BE RE-ESTABLISHED AS TIME PERMITS.
Real Video Images : April 13 2000: Santa Fe NM
04/14/00 (15min)
Clifford E Carnicom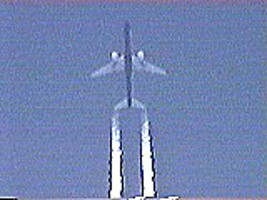 Real Video Images : April 8-9 2000: Santa Fe NM
04/12/00 (15min)
Clifford E Carnicom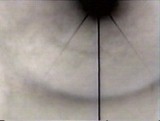 World Net Daily Coverage of the Aerosol Issue
Clifford E Carnicom : 02/05/00 (10min)


A free Real Media player is available from www.real.com